Hosted by the lovely

Books, Biscuits and Tea

, the aim of Showcase Sunday is to highlight our newest books or book related swag and to see what everyone else received for review, borrowed from libraries, bought in bookshops and downloaded onto e-readers each week.
WARNING: I'm doing a lot of squealing and screaming so!
2 weeks worth of books and swag - I didn't do one last week.
SIGNED Opal and 4 Opal bookmarks!!!!
Remember when I was so heartbroken and upset that I live in the UK and couldn't go to the Opal Release Party in Houston? Yep. But then I asked my super best lux-loving best friend Jessica (Just A Booklover) if she could get me a signed Opal and she said YES! AHHH. I totally squealed and even maybe did a little happy dance when I got them in the mail! My first ever JLA signed book! And it's the book where our names (Jessica's in my Daemon Invasion team too!) are in the Dedications! Wooot!!!
And not only that, Jessica made me a Merry Christmas card and the note made me all warm and fuzzy! It was so sweet. And since I didn't have any Opal bookmarks, she got me those too!
Thank you so much to Jessica at Just A Booklover! You're my Lux-loving best friend! <3 font="font">3>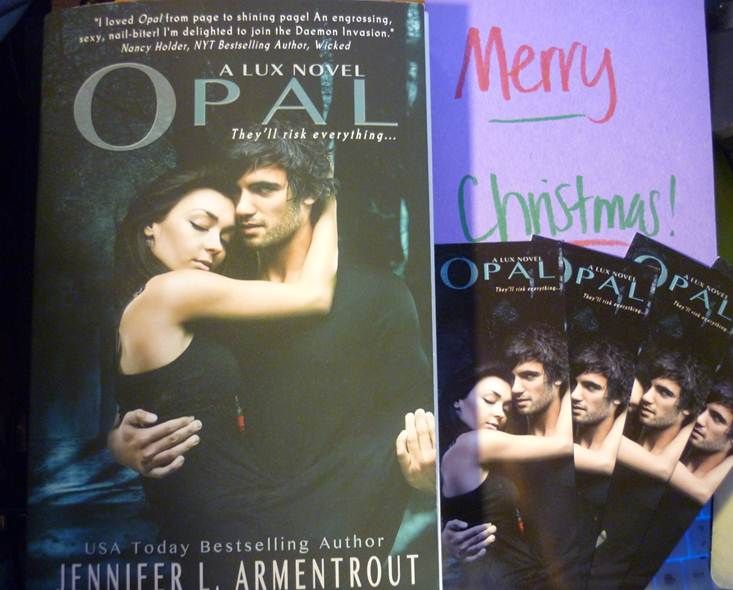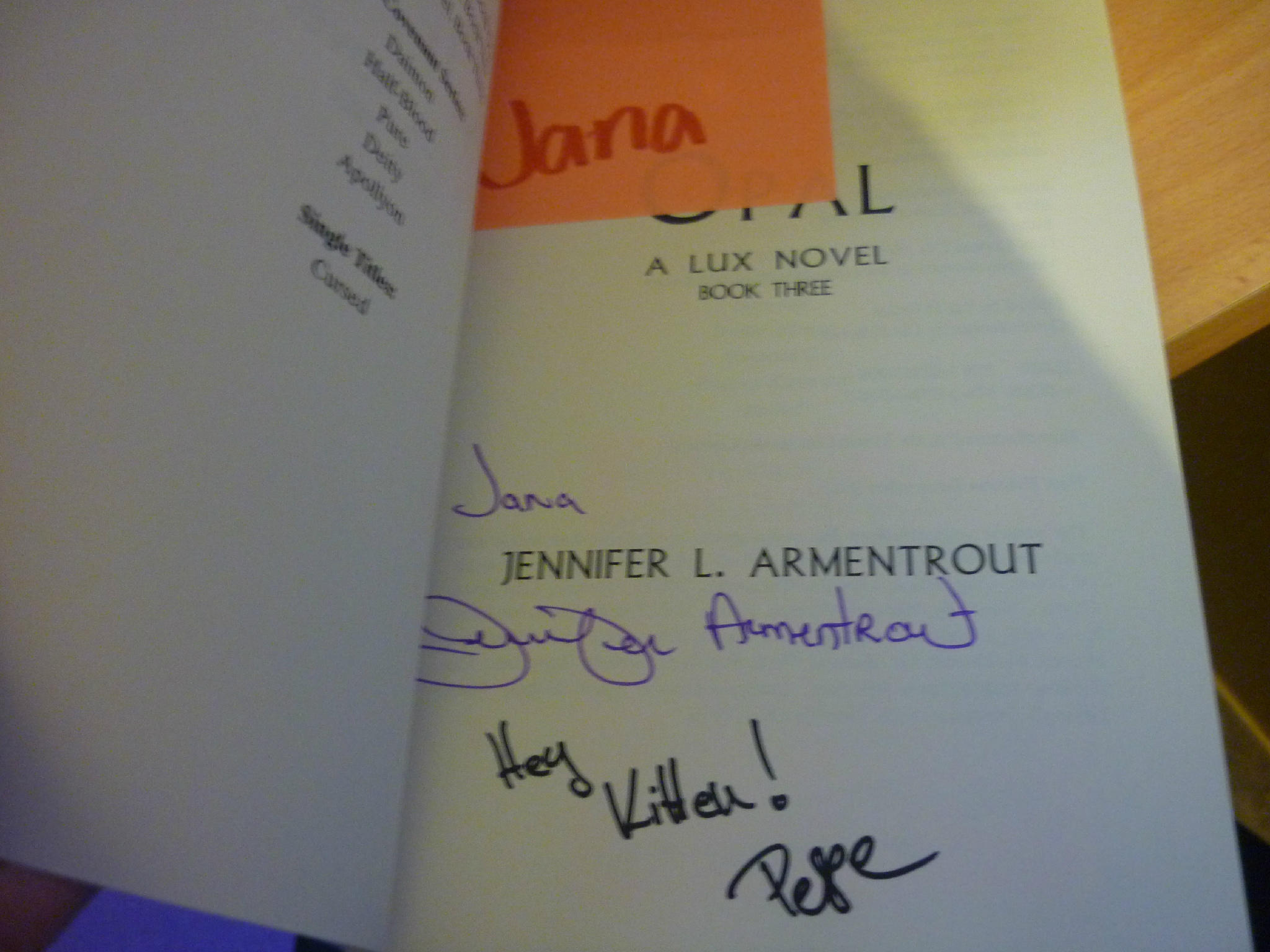 SIGNED Obsidian and 1 Opal, 1 Onyx bookmarks!!!!!
I so want to cry and hug Doris right now! Seriously people, she's one of the coolest and sweetest person ever! She was asking me if just in case she couldn't get me a signed Opal, she could get me signed Obsidian instead. :D I love how in my signed Opal, Jen's pen was purple (my fave colour, didn't you know?) and in Obsidian, it's blue! Go follow Doris on Twitter (@DorisElysia_) I love how we met each other was because we are both massive fans of Jen! <3 font="font">3>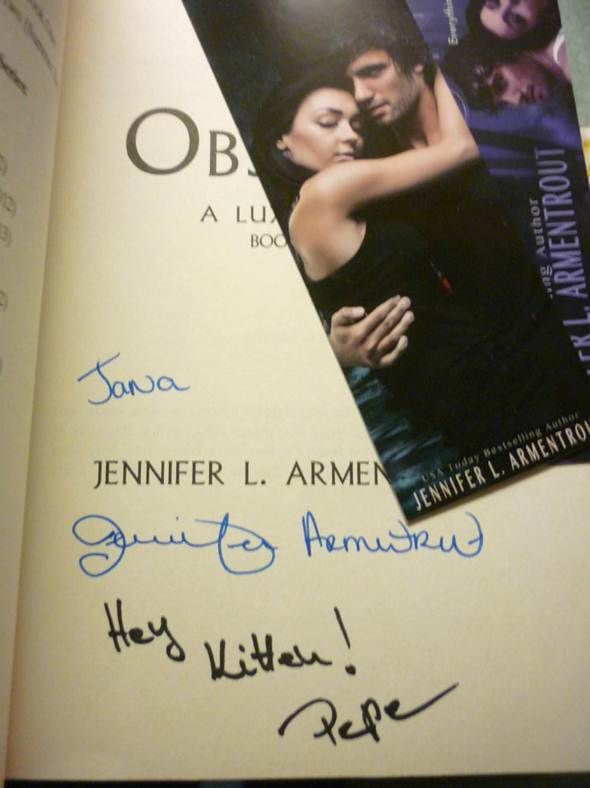 So now I've got a signed Opal and Obsidian in my JLA collection. I heart Jessica and Doris so much!!! Best christmas presents EVER! :D
Right, next mission in life: Meet Jen! (Hopefully this will happen someday, I just need money to fly over to the US!)
SWAG from Kayleigh at K-BOOKS!!!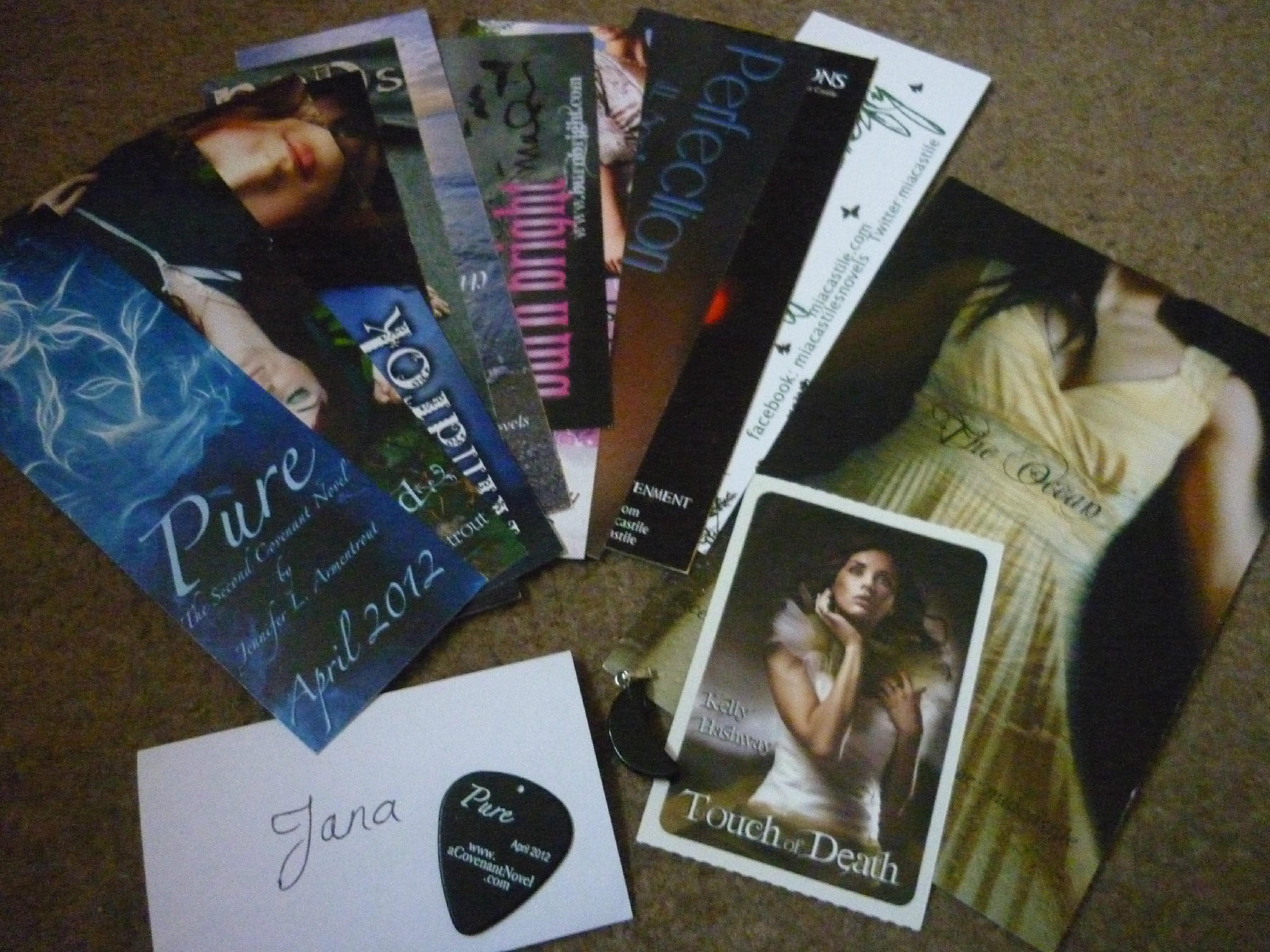 One of my best blogging friends, Kayleigh at K-Books gave me this swag pack when I was feeling really shitty and down a few weeks ago because of stupid people. She even wrote me a note and it just made me all teary! AND AND she gave me a Pure and Cursed bookmark and even a Pure guitar pick (which means a lot since she's the biggest JLA fan so giving them to someone is hard LOL)! Thank you so much, Kay! :D
WON:
JLA Swag Pack from Viv at Deity Island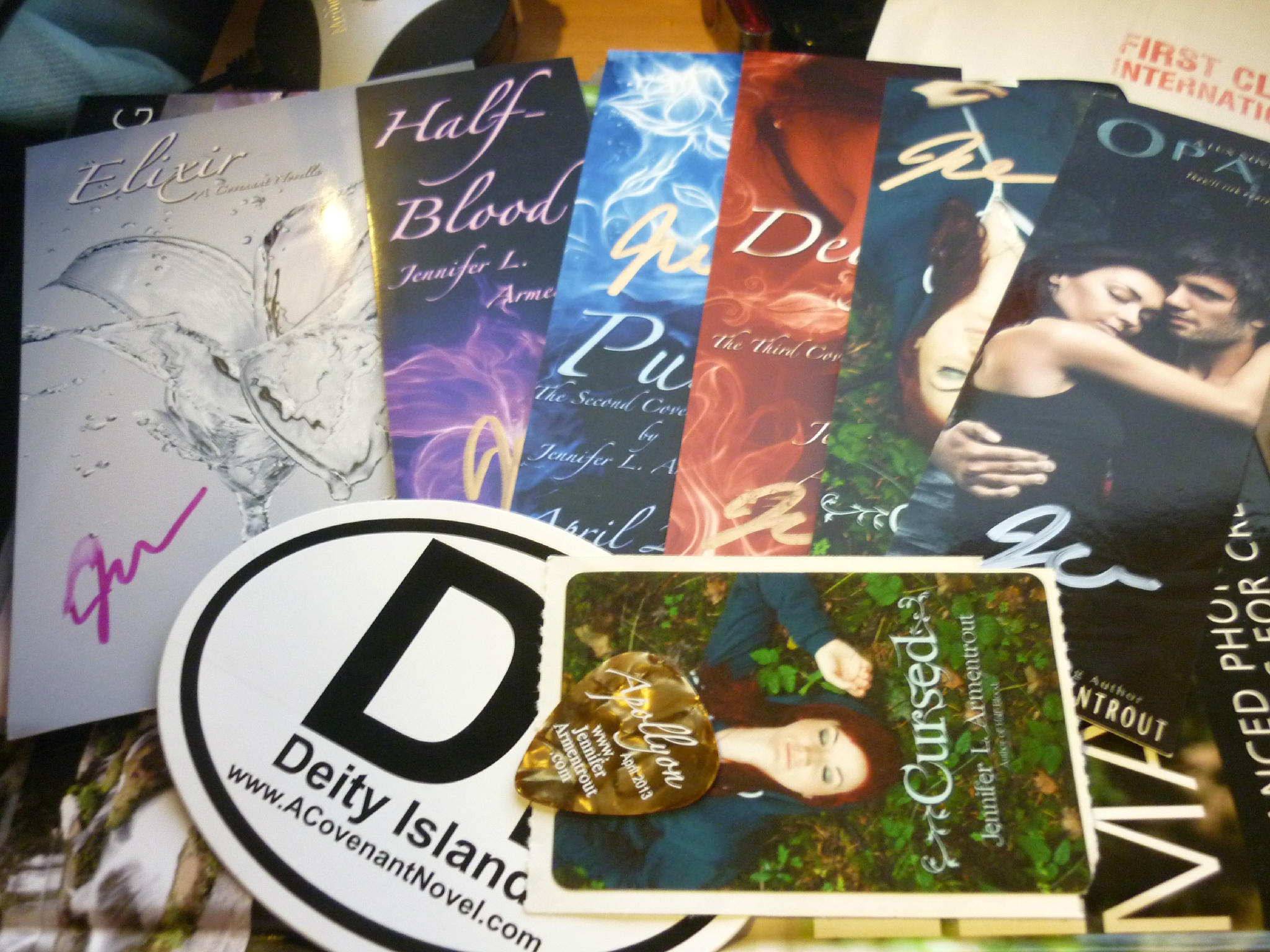 I won this from the JLA Live Chat on the 27th December! It was 12am UK time for me by the time the chat started but I decided to stay up for it since I missed the last one. The chat was super fun and all of my questions submitted before the chat were answered so I was so happy and I even got a prize! I rarely win anything! :)
BOUGHT:
The Vincent Boys (Uncut) - Abbi Glines
I read and finished this a few days ago and LOVED. Beau is just sooo hot. Review coming soon.
The Vincent Brothers (Uncut) - Abbi Glines
I don't know whether to read this or not since it has Sawyer and Lana and I'm not that fond of them. :/
My first book read in 2013. I rated this 3.5 stars. Review coming soon.
The Dead and Buried - Kim Harrington
Second book of 2013 read and finished. I found out the killer was 50% in but overall very good thriller/mystery. Review coming soon.
Forever My Girl - Heidi McLaughlin
OMG. THIS BOOK. IS JUST AHHHH. One of my favourite books of all time and I can't recommend this enough. Review tomorrow! :)
I've heard mixed reviews about this one but I like the cover so!
FOR REVIEW:
Already read this and it was very good sci-fi thriller. With aliens. ;)
The S- Word by Chelsea Pitcher
Will read this someday next week.